The Flash S05,E19: You're doing to much, Nora (review)
I don't know about you, but I'm exhausted after watching the latest episode of The Flash.
Of all the episodes this season, Snow Pack had the most action going on. My head almost started spinning. Barry and Iris had me in my feelings and Nora was getting on my nerves.
Well done!
All of this stuff started happening when, in theory, we needed to have a calm level head.
Spoilers below: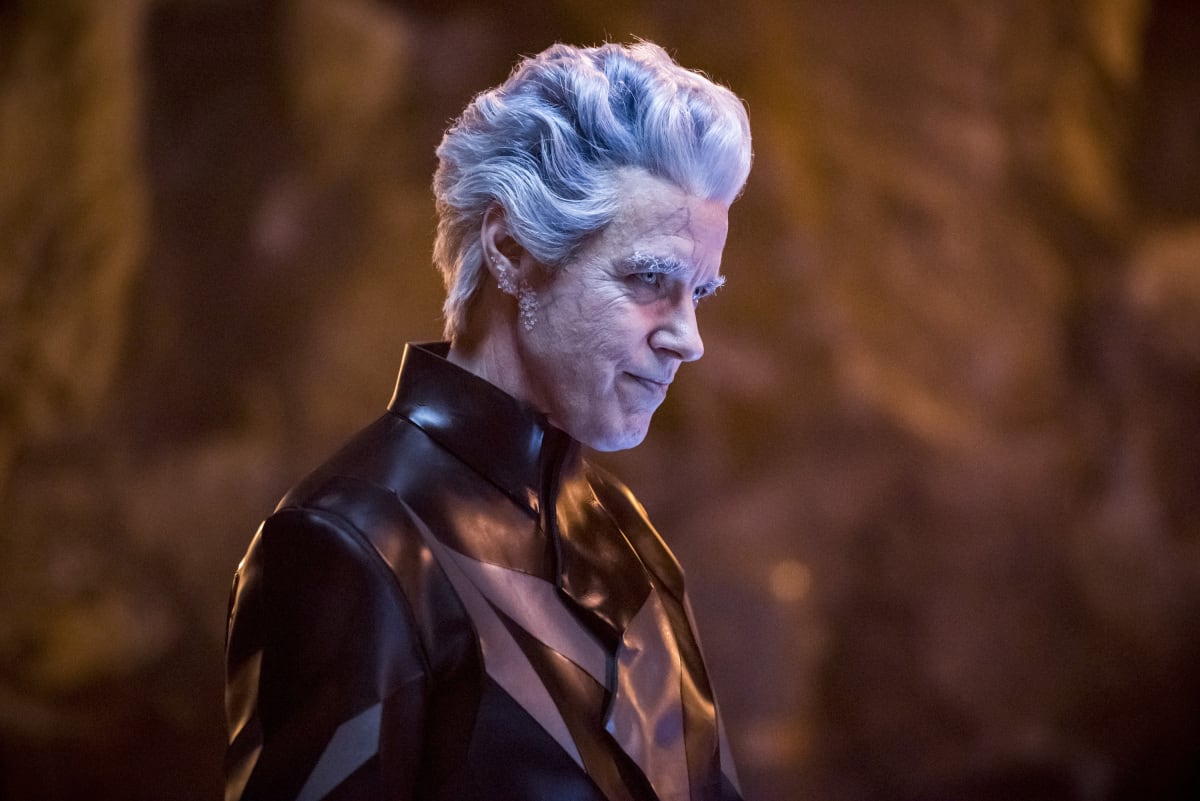 First of all, where did Caitlin's dad come from? He has been no where of importance for the recent part of the season. He wasn't even on the radar. I'm assuming he was somewhere brooding about missing his family, because the entire episode was basically him trying to turn Caitlin and her mom in to Mrs. Icicle and Killer Frost permanently. By the way, I screamed at Caitlin's mom from my couch when Icicle was attacking her laboratory and she called out to him instead of hiding like a normal person.
Hello, he's obviously got a devious plan here!
That gave Caitlin a fun much needs arc, but Cisco was no where to be found.
Can someone tell me why he is visiting another earth?
Anyone?
We can't just give him plot armor for missing like that. I hope next week he comes back with answers.
Also, let's touch on how Nora clearly did not learn her lesson. Barry threw you back into the future because you were talking to Eobard Thawne and the first thing you do is go talk to him.
Cool…
Nora did too much for me this episode. I get it. She's back in a time where she feels unloved and out of place. But maybe she could have waited a day or two, tried to travel back, and talk it out .
I mean on the rare occasion that my parents are pissed at me, I tend to let the steam calm down before I cause more issues.
I'm just saying.
Iris did too much in this episode too. Or so I thought. Nora ended up taking the cake tonight.
Iris was clearly trying to be a mom and Nora got worse. She ended up using the negative speed force Eobard taught her and speeding off back to 2019.
I had to throw my hands in the air. I mean sure this isn't on the same level as Barry creating Flash Point, but she is pretty close.
Now apparently next week she's going to team with some novice baddies for whatever reason.
Girl, get it together.
I am glad the Barry and Iris made up. They'll probably talk Nora down in the next episode.
But I have a big question.
Is this Eobard Thawne's chance to get redemption?
Iris did say that he cared about Nora the same way Barry cares for Nora.
We'll see.
Review: Barry Allen has achieved boss status in Godspeed (The Flash)